Meet Our Staff




John Buckley

Senior Home Inspector
NEW JERSEY HOME INSPECTOR LICENSE# 24GI00108800
For a sample inspection report click here

Credentials:

Licensed NJ Home Inspector NJ# 24GI00108800
NJ EPA Licensed Radon Measurement Technician NJ EPA ID# MET 12883
ESA Radon measurement technician training course attended
Qualified Wood Destroying Insect(termites) Inspector
Certified member of NACHI ID 10091701 (National Society of Certified Home Inspectors)
Fully Insured And Bonded "Errors & Omissions and General liability"
Successfully Completed The Rigorous National Home Inspectors Exam
Member in good standing NJNACHI
Certified NACHI IA2C Mold Inspector
Infrared Cetified Thermographer
Qualified lawn Sprinkler system Inspector
Attends 40 Hours of continuing every 2 years
20 years construction and renovation experience
5 years served on local planning board
10 years service as a Volunteer Firefighter and officer

Education:

Fairleigh Dickinson University
Graduate Inspection 21 Home Inspection Institute
ESA Radon measurement technician training course attended
COMPLETED THE FOLLOWING COURSES AND EXAMS FOR NACHI CERTIFICATION

Official InterNACHI Education Transcript
Deck Inspections
How to Inspect for Moisture Intrusion
How to Inspect the Exterior
How to Perform Residential Electrical Inspections
Inspecting HVAC Systems
Inspecting the Attic, Insulation, Ventilation and Interior
Introduction to InterNACHI's Residential SOP
Residential Plumbing Overview
Roofing Inspection
Safe Practices for the Home Inspector
Structural Issues for Home Inspectors
Customer Service and Communication
25 Standards Every Inspector Should Know
Inspecting Portable Fire Extinguishers
Mold Inspection Training
How To Perform Energy Audits
Advanced Mold Inspection Training
Thermal Imaging And Building Science





My name is John Buckley, both a loving father, husband and Home Inspector. I decided to become a Home Inspector for two reasons, my interest in the community and my relentless passion to help others discover their dreams; especially when it comes to protecting their most expensive purchase... the home.
I have spent over 20 years of my career in the construction industries with expertise in General contracting, plumbing, landscaping, appliance, roofing & siding repairs and installation. My Main focus has always been on Providing clients with world class service and care.
I received my New Jersey Home Inspection training through one of the nations most highly regarded companies, Inspection 21 Home Inspection Institute. I am also an Certified member of the National Association of Certified Home Inspectors (NACHI). When I began my career as a NJ Home Inspector, I made sure that I received the best possible training to enabled me to provide my clients with the best possible evaluation of their potential property.

My community involvement includes serving as a Planning Board member in Ocean County, volunteer Fire Fighter for a local fire department and fund raising committee member

My experience while serving on a Ocean County planning board, gave me great insight into commercial and residential construction and code compliance. If planning for a visit before a planning board in your town, I am happy to consult with all my clients to help set their expectations and ease their minds.

With serving over 10 years as a Firefighter, I have a keen eye to structural and fire hazard concerns that can occur in your home. I am glad to offer my expertise in helping your family plan a Emergency exit route in your new home. These are the little extra services that set 20/20 Home Inspection apart from the competition.

Most of my attributes can be seen through my dependability, thoroughness and dedication to total customer satisfaction.
Simply stated, I am fully committed in utilizing both my personal and professional skills to provide clients with the best possible service combined with the highest degree of integrity.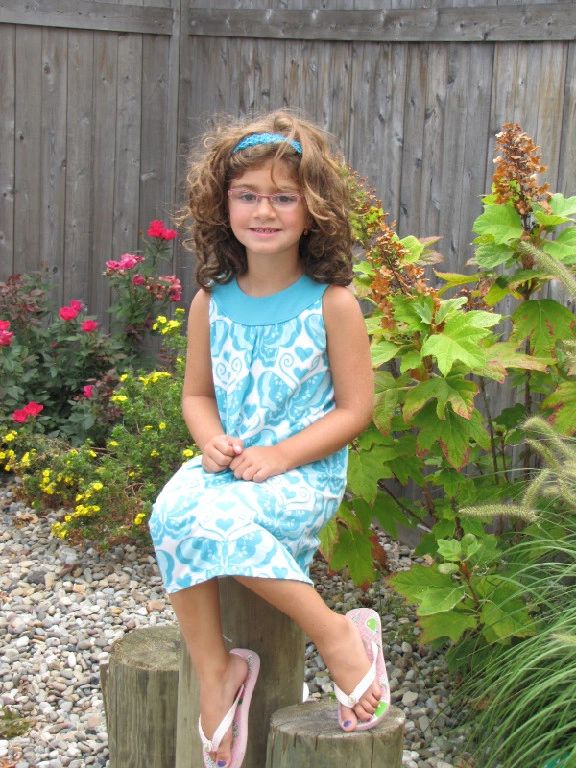 My Inspiration




Contact us to schedule a convenient time for us to come out and inspect your future home!
Towns served in New Jersey
SOMERSET COUNTY
WITH ZIP CODES

- IN SOMERSET COUNTY NEW JERSEY NJ - BEDMINSTER 07921 BERNARDS 07920 BERNARDSVILLE 07924 BOUND BROOK 08805 BRANCHBURG 08876 BRIDGEWATER 08807 FAR HILLS 07931 FRANKLIN TWP HOME INSPECTOR   08873 GREEN BROOK HOME INSPECTOR   08812 HILLSBOROUGH 08844 MANVILLE 08835 MILLSTONE 08849 MONTGOMERY 08844 NORTH PLAINFIELD 07060 PEAPACK/GLADSTONE BORO 07977 RARITAN  HOME INSPECTOR  08869 ROCKY HILL 08553 SOMERVILLE 08876 SOUTH BOUND BROOK HOME INSPECTOR   08880 WARREN 07059 WATCHUNG 07069
MONMOUTH COUNTY WITH ZIP CODES
IN MONMOUTH COUNTY  HOME INSPECTOR  NEW JERSEY NJ - ABERDEEN HOME INSPECTOR 07747 ALLENHURST HOME INSPECTOR 07711 ALLENTOWN HOME INSPECTOR 08501 ASBURY PARK HOME INSPECTOR 07712 ATLANTIC HIGHLANDS HOME INSPECTOR 07716 AVON-BY-THE-SEA HOME INSPECTOR 07717 BELMAR HOME INSPECTOR 07719 BRADLEY BEACH HOME INSPECTOR 07720 BRIELLE HOME INSPECTOR 08730 COLTS NECK HOME INSPECTOR 07720 DEAL HOME INSPECTOR 07723 EATONTOWN HOME INSPECTOR 07724   ENGLISHTOWN 07726 FAIR HAVEN HOME INSPECTOR 07704 FARMINGDALE HOME INSPECTOR 07727 FREEHOLD BORO 07728 FREEHOLD TWP 07728 HIGHLANDS 07748 HOLMDEL 07733 HOWELL 07731 INTERLAKEN 07712 KEANSBURG 07734 KEYPORT 07735 LITTLE SILVER 07739 07701 LOCH ARBOUR VILLAGE 07712 LONG BRANCH 07740 MANASQUAN HOME INSPECTOR 08736 MARLBORO 07746 MATAWAN 07747 MIDDLETOWN 07748 MILLSTONE 07726 MONMOUTH BEACH 07750 NEPTUNE CITY 07753 NEPTUNE TWP 07753 OCEAN 07755 OCEANPORT 07757 RED BANK 07701 ROOSEVELT 08555 RUMSON 07760 SEA BRIGHT 07760 SEA GIRT HOME INSPECTOR 08750 SHEWSBURY BORO 07702 SHREWSBURY TWP 07702 SOUTH BELMAR 07719 SPRING LAKE HOME INSPECTOR 07762 SPRING LAKE HEIGHTS 07762 TINTON FALLS 07724 CERTIFIED HOME INSPECTOR NJ UNION BEACH 07735 UPPER FREEHOLD TWP 08514 WALL TWP 07719 WEST LONG BRANCH 07764
MIDDLESEX COUNTY WITH ZIP CODES
IN MIDDLESEX COUNTY  HOME INSPECTOR  NEW JERSEY NJ AVENEL HOME INSPECTOR 07001 BONHAMTOWN 08837 CARTERET HOME INSPECTOR   07008 CLIFFWOOD 07721 COLONIA 07067 CRANBURY 08512 DAYTON 08810 DUNELLEN 08812 EAST BRUNSWICK 08816
EDISON
08817 08837 08820 ENGLISHTOWN HOME INSPECTOR   07726 FORDS 08863 HELMETTA 08828 HIGHLAND PARK 08904 HIGHTSTOWN HOME INSPECTOR   08520 ISELIN 08830 JAMESBURG 08831 KEASBEY 08832 KENDALL PARK 08824 KINGSTON 08828 MATAWAN   HOME INSPECTOR 07747 MENLO PARK 08837 METUCHEN 08840 MIDDLESEX 08846 MILLTOWN 08850 MONMOUTH JUNCTION 08852 MONROE 08831 NEW BRUNSWICK 08901 NORTH BRUNSWICK 08902 OLD BRIDGE HOME INSPECTOR   08857 PARLIN 08859 PERTH AMBOY 08861 PISCATAWAY HOME INSPECTOR   PISCATAWAYTOWN 08817 PLAINSBORO 08536 PORT READING 07064 PRINCETON 08540 SAYREVILLE 08871 08872 SEWAREN 07077 SOUTH AMBOY 08878 08879 SOUTH BRUNSWICK   HOME INSPECTOR 08852 HOME INSPECTOR NJ SOUTH PLAINFIELD 07080 SOUTH RIVER 08882 SPOTSWOOD 08884
WOODBRIDGE
07095 NJ  HOME INSPECTOR   
OCEAN COUNTY
WITH ZIP CODES
OCEAN COUNTY HOME INSPECTOR   NEW JERSEY NJ HOME INSPECTOR  - BAY HEAD HOME INSPECTOR  08742 BEACHWOOD HOME INSPECTOR  08722 BERKELEY HOME INSPECTOR  08721 BRICK HOME INSPECTOR   08720 DOVER TOMS RIVER  08753 ISLAND HEIGHTS HOME INSPECTOR  08732 JACKSON AFFORDABLE HOME INSPECTOR  08701 LAKEHURST  HOME INSPECTOR 08733 LAKEWOOD AFFORDABLE HOME INSPECTOR  08701 LAVALLETTE HOME INSPECTOR  08735 MANCHESTER  HOME INSPECTOR 08733 MANTOLOKEN 08738 PINE BEACH HOME INSPECTOR  08741 PLUMSTED HOME INSPECTOR  08533 PT. PLEASANT BOROHOME INSPECTOR   08742 POINT PLEASANT BEACH  HOME INSPECTOR 08742 SEASIDE HEIGHTS HOME INSPECTOR  08751 SOUTH TOMS RIVER HOME INSPECTOR  08757 SEASIDE PARK AFFORDABLE HOME INSPECTOR  08752 BARNEGAT 08005 BARNEGAT LIGHT 08006 BAYVILLE NJ HOME INSPECTOR 08721 BEACH HAVEN 08008 BRICK 0723 08724 HOME INSPECTOR FORKED RIVER 08731 HARVEY CEDARS 08008 JACKSON 08527 LAKEHURST 08759 08733 LAKEWOOD 08701 LANOKA HARBOR 07324 LAVALETTE 08735 LITTLE EGG HARBOR 08087 LONG BEACH 018008 LONG BEACH TOWNSHIP 08008 LITTLE EGG HARBOR HOME INSPECTOR MANAHAWKIN 08050 MANCHESTER 08738 08759 MYSTIC ISLANDS 08087 NEW EGYPT 08533 NORMANDY BEACH 08738 OCEAN GATE 08740 OSBORNVILLE 08723 PINE BEACH 08741 HOME INSPECTOR NJ PT PLEASANT 08742 POINT BEACH NJ HOME INSPECTOR SHIP BOTTOM HOME INSPECTOR 08008STAFFORD TOWNSHIP 08050 SURF CITY 08008 TOMS RIVER HOME INSPECTOR 08753 08754 08755 08756 08757 TUCKERTON 08087 WALL TOWNSHIP 08724 WARETOWN 08758 WEST CREEK HOME INSPECTOR 08092 WHITING RETIREMENT HOME INSPECTOR 08759  
UNION COUNTY
WITH ZIP CODES

IN UNION COUNTY NEW JERSEY NJ - BERKELEY HEIGHTS HOME INSPECTOR   07922 CLARK 07066 CRANFORD 07016 ELIZABETH 07201 FANWOOD 07023 GARWOOD 07027 HILLSIDE 07205 KENILWORTH 07033 LINDEN HOME INSPECTOR   07036 MOUNTAINSIDE 07092 NEW PROVIDENCE 07974 PLAINFIELD HOME INSPECTOR   07061 RAHWAY 07065 ROSELLE 07203 ROSELLE PARK 07204 SCOTCH PLAINS HOME INSPECTOR   07076 SPRINGFIELD 07081 SUMMIT HOME INSPECTOR   07901 UNION 07083 WESTFIELD 07090 WINFIELD HOME INSPECTOR   07036
HUNTERDON COUNTY
 HOME INSPECTOR 
WITH ZIP CODES
IN HUNTERDON COUNTY NEW JERSEY NJ ALEXANDRIA 08848 BETHLEHEM HOME INSPECTOR   08802 BLOOMSBURY 08804 CALIFON HOME INSPECTOR   07830 CLINTON TOWN 08809 CLINTON TWP 08801 FLEMINGTON 08822 FRANKLIN TWP 08868 FRENCHTOWN 08825 GLEN GARDNER 08826 HAMPTON 08827 HIGH BRIDGE  HOME INSPECTOR  08829 HOLLAND 08848 KINGWOOD 08559 LAMBERTVILLE 08530 LEBANON  HOME INSPECTOR  BORO 08833 LEBANON TWP 08826 MILFORD 08848 RARITAN TWP 08822 READINGTON  HOME INSPECTOR  08801 08870 08889 STOCKTON 08559 TEWKSBURY 08858 HOME INSPECTOR NJ UNION TWP 08860 WEST AMWELL 08530